My debut novel and the first in an exciting series was published on 23rd August—which just happens to be my birthday. It is available on Amazon in both ebook and paperback formats.
I've not posted until now because I wanted to see how it would do. Since this is my first novel and I am an unknown author, there was every chance I might not sell a single copy. However, I have been following the advice in the Self-Publishing 101 training course in making sure that every aspect of the novel and the launch would optimise the chances of Amazon showing it in search results.
My wildest expectations have been realised. For a brief period, Yellow Death: Arrival was the number 1 best seller in the free categories of Science Fiction Adventure and Military Science Fiction. It was also number 2 in the Post-Apocalyptic Science Fiction category.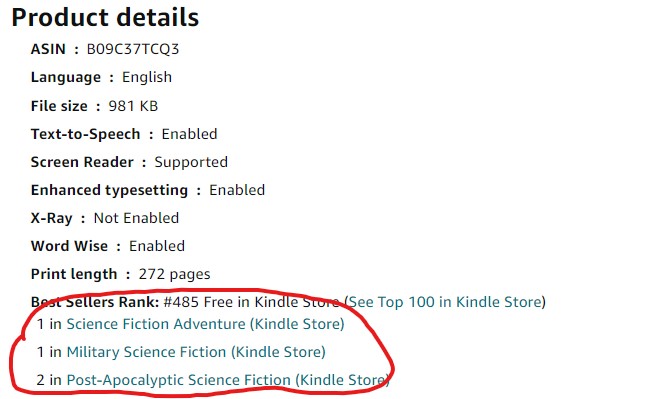 I have also started to gather some excellent reviews from people who have read the book. Currently, there are four reviews with 3 of those being 5 stars.
An excellent start and now to concentrate on book 2.