Welcome to my website where you can find out about me and, more importantly, my work. I hope you can find something of interest here, but remember – while you are reading this website you could be reading one of my books which would be far more interesting.
Sign up to my mailing list and you'll get the latest news and insider information. As a special gift you'll receive two free ebooks:
Yellow Death: Access All Areas contains deleted and alternative scenes that didn't make it into the final text. This gives additional information about the main characters and shows how the story developed.
Yellow Death: Anniversary is the forth book in the series and is a novella set one year after the end of the third book. Not to be missed and you can get it for free!
You can unsubscribe at any  time and keep the free books, so what are you waiting for?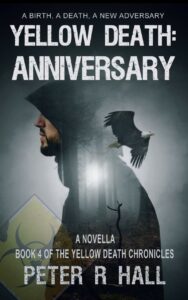 Yellow Death: Arrival reaches the finals of the 2022 Page Turner Awards
My first novel – Yellow Death: Arrival – has been voted into the finals of the annual Page Turner Awards by a distinguished panel of judges.
There were over a thousand entries in the book category in 2022, so this is a massive pat on the back from industry professionals and experts.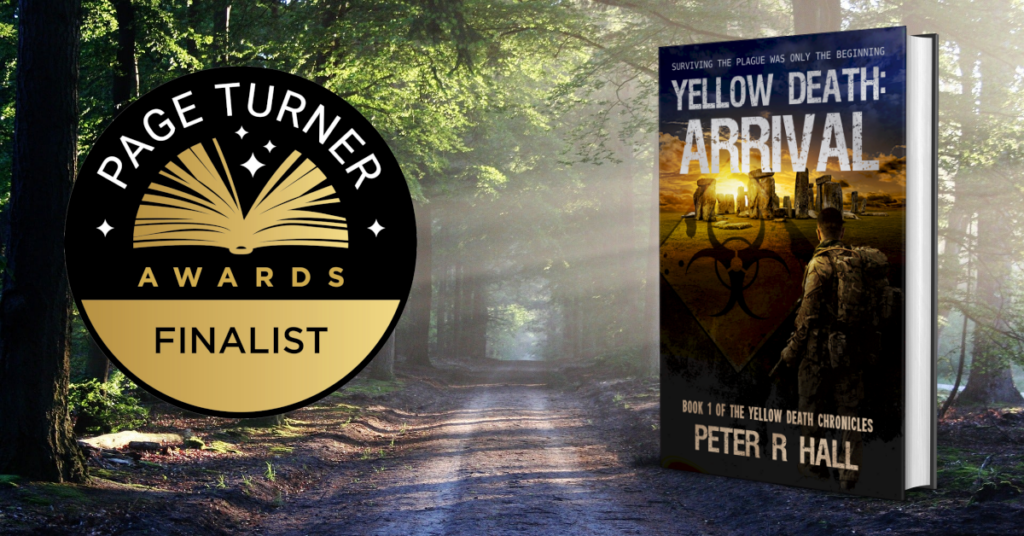 Peter reads the prologue from 'Yellow Death: Arrival'.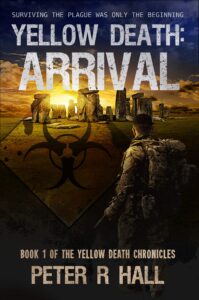 Yellow Death: Atonement is here!
The long awaited conclusion of the first trilogy is published and available from Amazon. It's free to read if you have a Kindle Unlimited subscription.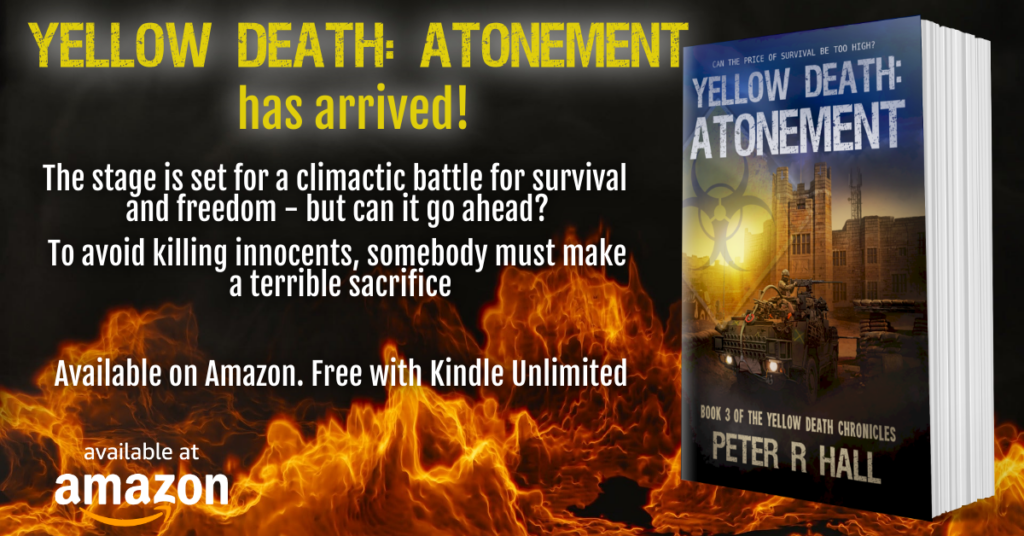 The second book in the Yellow Death Chronicles series has received great customer reviews on Amazon. Click the button below to find out what people are saying about it.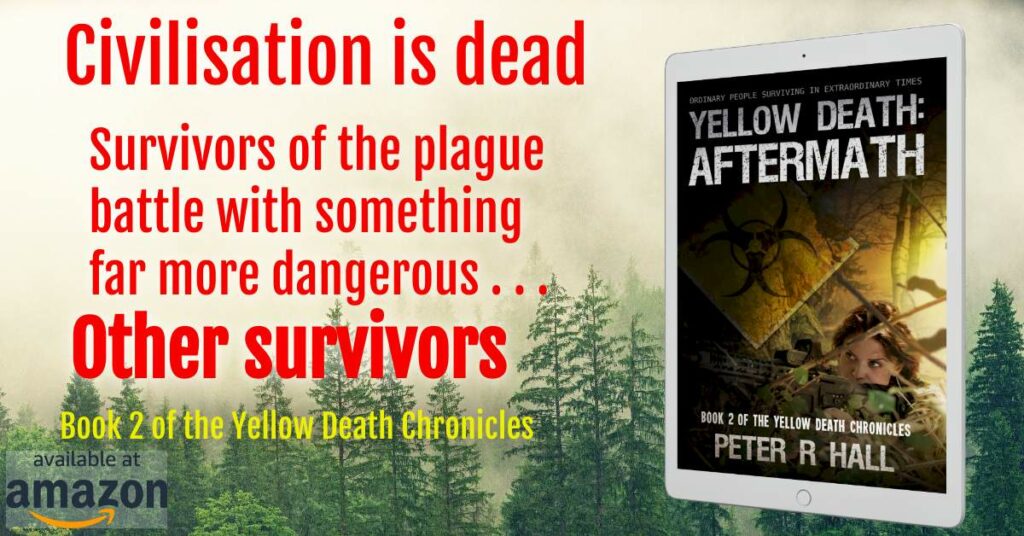 Yellow Death: Arrival - the story begins
The first book in the Yellow Death Chronicles has received wonderful reviews from Amazon customers.  
In this first book, we are introduced to the two main characters – Cal and Kim – as they live through the pandemic that kills 99% of the population. Cal has several experiences that begin to force him down a path he would never have chosen.
If you belong to Kindle Unlimited, you can read this book for free!  If you sign up for my newsletter you will get news of price promotions and also a free companion book.
Download now and begin your journey into the darker side of human nature.